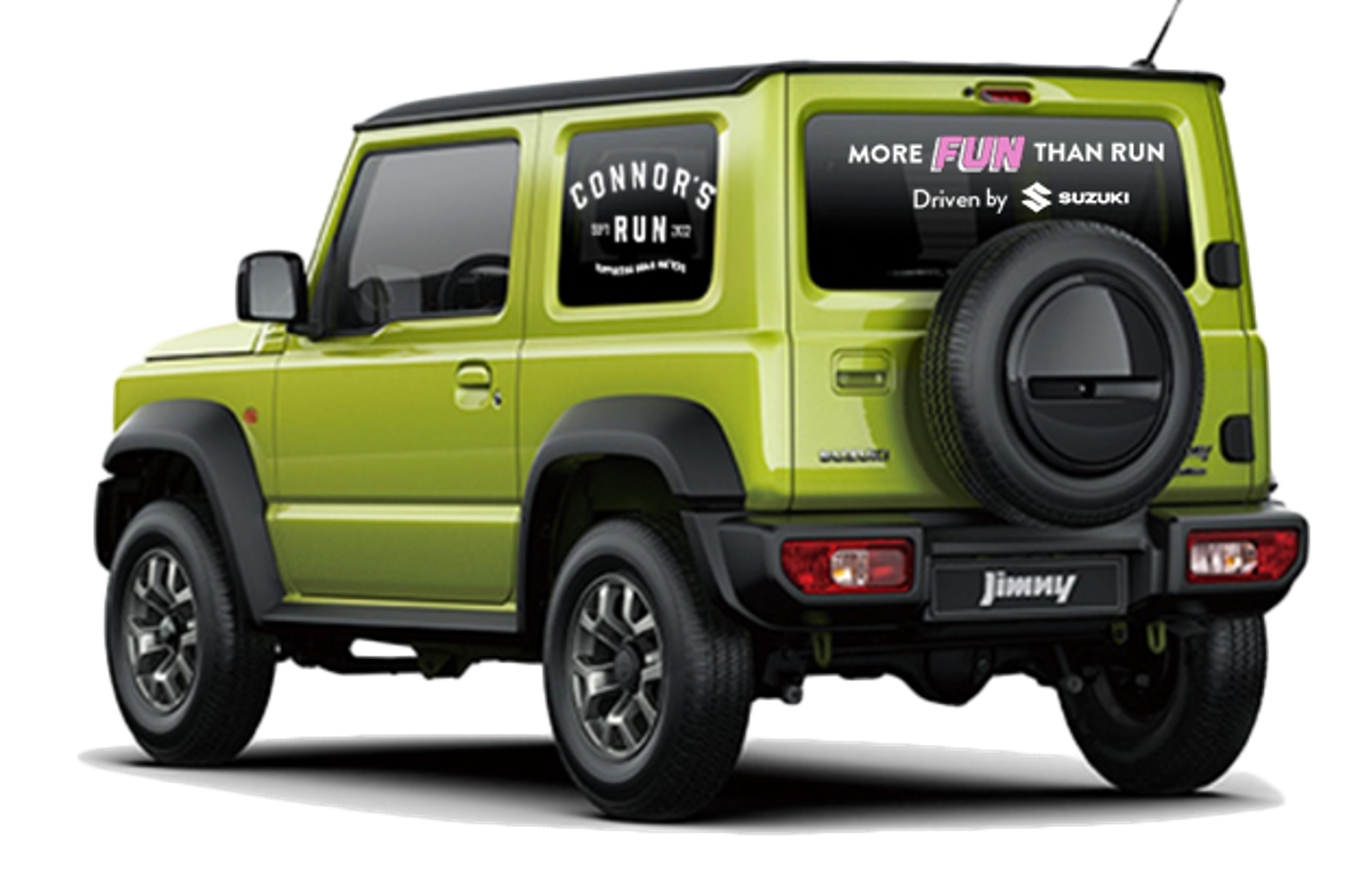 YOUR CHANCE TO WIN

Suzuki Jimny
Thanks to our generous Major Partner, Suzuki Brighton, everyone in Australia who registers for Connor's Run and raises at least $100 will go into the draw to win a brand new Suzuki Jimny. And when you fundraise $1000 or more, you double your chance!
Frequently Asked Questions
Participants of Connor's Run who fundraise $100 or more on their individual fundraising page will automatically receive one entry into the draw. You can donate to yourself or ask others to support you.

Fundraisers who have $1000 or more on their page will automatically receive an extra entry into the draw. 
WHEN WILL THE WINNER BE ANNOUNCED?
The winner will be drawn on October 2, 2023 and be contacted directly. We will announce the winner via our website and social media in the days following. 
OUR TEAM PAGE HAS FUNDRAISED $100 OR MORE, IS OUR TEAM ENTERED INTO THE DRAW?
Only individuals who fundraise $100 or more on their personal fundraising page are eligible to enter the draw. Fundraising is easy, check out our suggestions and templates to kick start your fundraising. 
I'VE FUNDRAISED SEVERAL HUNDRED DOLLARS, CAN I REDIRECT SOME OF MY FUNDRAISING TO SOMEONE ELSE'S PAGE SO THEY CAN ENTER TOO?
Unfortunately not. Once donations are made to your page they are permanent and cannot be moved to another's page. 
I'M UNDER 18 AND/OR DON'T HAVE A LICENCE, CAN I STILL WIN?
Yes, children under the age of 18 and those without a licence are still eligible to enter. However, in the event they win, the prize will need to be transferred to a nominated family member with a valid Australian Driver's Licence.
I LIVE OUTSIDE OF VICTORIA, CAN I STILL WIN?
Yes! Suzuki will arrange to deliver the car to your state's capital city and register the vehicle in your state.
I LIVE OVERSEAS, CAN I STILL WIN?
Unfortunately not, this competition is only open to people currently living in Australia. 
2022

Winner!
A massive congratulations to three-year-old Louis O'Rourke, the winner of the Connor's Run 2022 Suzuki Swift raffle!

Louis and his family are part of Team Henry, and participated in Connor's Run Your Way Any Day in memory of Louis' cousin Henry, who lost his battle with brain cancer at just two-years-old.

Louis and his parents collected the car from Brighton Suzuki, and it was a bittersweet moment.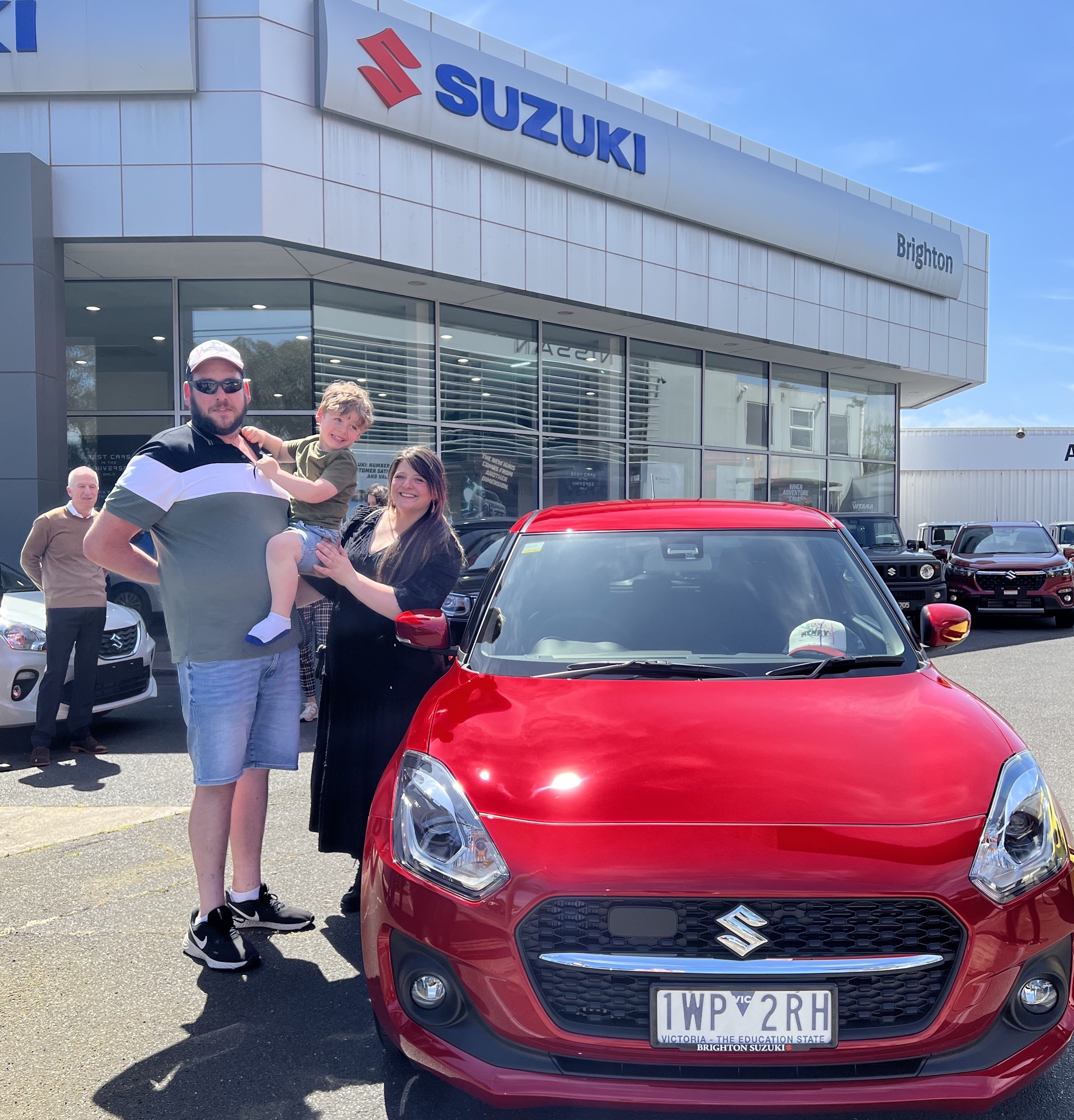 Terms and Conditions can be found here