More fun than run!

Your Way, Any Day: Whole month of September, anywhere in the world.
Our Way, One Day: Sunday 10 September, Bayside to the Boatsheds, Melbourne
Anonymous just donated $26.13
Leanne Weggelaar just donated $475.00
Vrinda Biswas just donated $105.50
Katherine just donated $101.00
Melissa Wilson just donated $26.00
chris Cunningham just donated $20.00
Anonymous just donated $26.38
Rouba just donated $51.00
Steve just donated $4000.00
Madie just donated $31.65
Sue McFadyen just donated $52.75
Annabel just donated $76.00
Erin Walker just donated $10.55
Brenton Dines just donated $52.75
Leigh just donated $645.67
Tha Tract-Pritchards just donated $52.75
Anonymous just donated $52.75
Katie Butcher just donated $26.13
Nomi Blum & Emma Harrison just donated $185.00
Samantha kozica-olenski just donated $107.50
% of 2023's
$1,500,000 Goal
Raised By 4467
Big hearted fundraisers
$ 1,450,691
A FUN RUN THAT ISN'T ABOUT

Running or Winning
Connor's Run is about finding your awesomeness, celebrating courage, and Connor. In 2023 we will celebrate our 11th Connor's Run!
Join us Sunday, September 10 for our one day Melbourne event, and throughout the month of September for Connor's Run Your Way Any Day. Help change the odds for kids facing brain cancer: the #1 cancer killer of young people.

MORE ABOUT THE RUN
Coles x RCD Foundation Hearts for Brains
September 20 - October 17


The Coles BrainHeart campaign is back, Victoria-wide, and online. Since 2014 the
campaign has raised over $1.2 million.

Purchase a $2 RCD Foundation donation card at checkout to help kids with brain cancer.
Your chance to win

Suzuki Jimny
Thanks to our generous Major Partner, Suzuki Brighton, everyone in Australia who registers for Connor's Run and raises at least $100 will go into the draw to win a brand new Suzuki Jimny. And when you fundraise $1000 or more, you double your chance! Entries close September 30. The winner will be drawn and contacted, October 2.
Find out more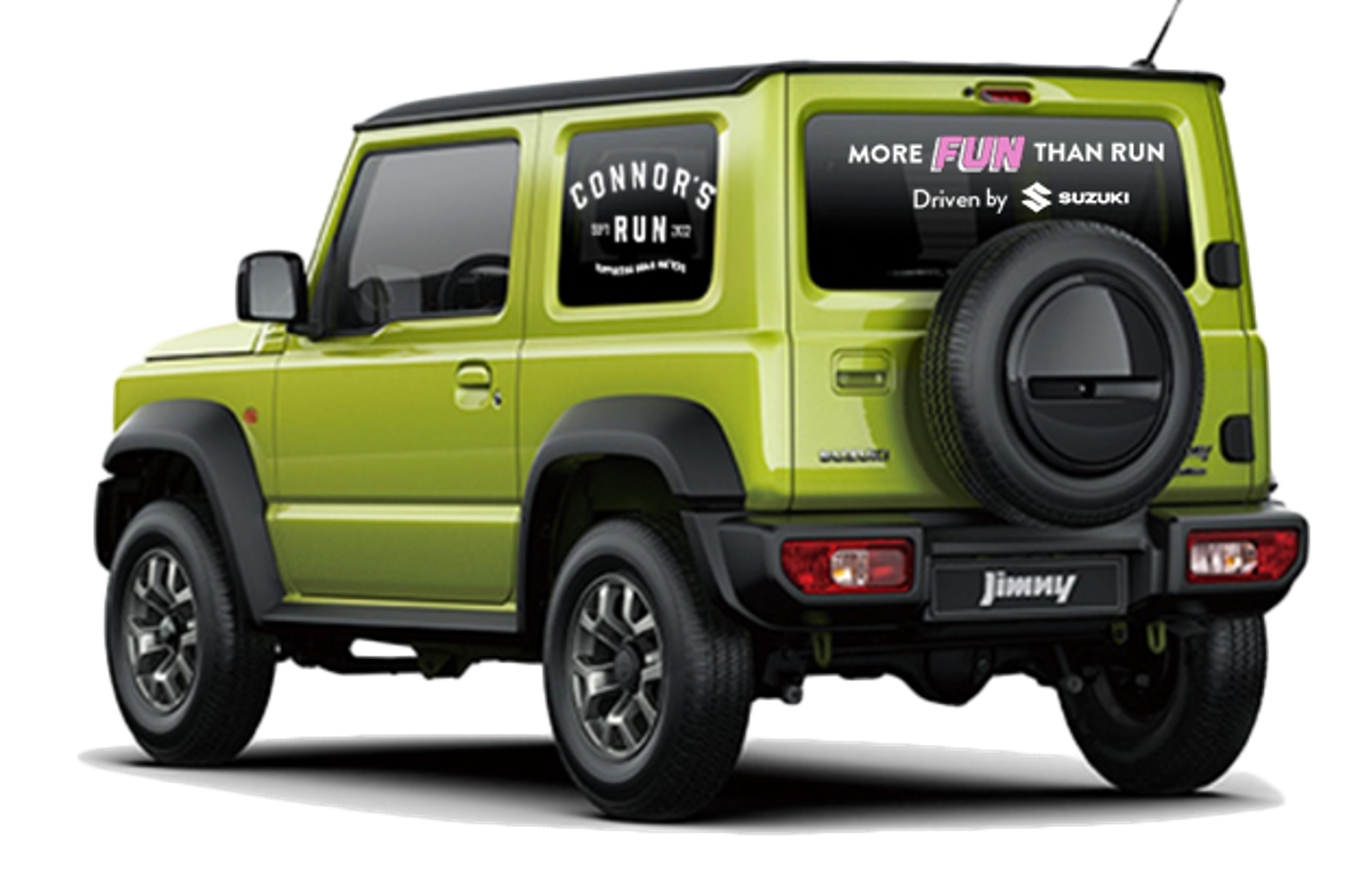 HEART FOR BRAINS CAMPAIGN- $106K RAISED SO FAR!